Livio Weng, CEO of Huobi Global, stated that Huobi Global will officially launch "Huobi Prime" selective token listing channel on March 26, 2019, and the first listing project is TOP Network.
Livio Weng said that "Huobi Prime" strives to become the first and best choice of service arms for blockchain projects and trading platforms for blockchain users worldwide, customers could trade on Huobi Global.
Livio Weng said that Huobi Prime is different from Binance Launchpad.
"It is neither ICO nor IEO." He emphasized.
However, Huobi Indonesia station CEO stated that supporting TOP Network who will be the first one to have IEO on Huobi Prime.
CaijingOnchain found that Huobi Prime a variation of IEO. It does not matter whether the token price soar or decline, it is a business for Huobi which can make a profit.
An analysis said that Huobi Global launch "Huobi Prime" does not care about the development of the projects. It aims to pull up HT.
A variation of IEO
On 3rd January 2019, Binance stated to relaunch Binance Launchpad. During two months, it launches BTT and FET, these tokens have sparked after slugging in a bear market. Binance is spearheading the IEO space with their Binance Launchpad platform and trigger exchange tokens soaring. On 20th March, BNB (Binance exchange token) has increased to 15.238 USDT, increasing over 150%.
In fact, Huobi Prime is different from Binance Launchpad. While Binance Launchpad is initial IEO, in which Binance acts as a fundraising platform, Livio Weng said that initial token sellers of Huobi Prime include but not limited to project early stage users and private investors etc. rather than project initiators or cryptocurrency exchanges to fundraise.
In short, projects launching on Binance Launchpad whose initiators are the only granters while Huobi Prime has several granters who transfer the circulation to fundraise.
IEO refers to Initial Exchange Offerings. Startups that conduct an IEO will rely on an exchange or multiple exchanges to complete the crowdfunding campaign. IEO skips ICO and selling token to the secondary markets on exchanges directly. It is significant to point out that projects build a reputation through exchanges' endorsement, if the project fails, it would hurt exchanges' reputation.
Either Huobi Prime or Binance Launchpad, cryptocurrency exchanges act as the third party endorsement.
The creative of Huobi Prime mainly retreat from the responsibility of raising funds by means of fraud. It said that only sailing tokens which hold on community members and Private Equity investors, and exchanges would not sell more tokens to fundraise.
However, the nature of Huobi Prime is selling tokens to investors in order to finance the project. With ICOs, the counterparty is the developer. The developer is selling tokens directly to investors. Once bankruptcy, fell on its first day of trading or price decrease dramatically, investors from secondary markets make a loss, both exchanges and projects initiators are responsible for it.
Huobi Prime allows users from worldwide to invest without KYC (know your client or simply KYC, is the process of a business verifying the identity of its clients and assessing potential risks of illegal intentions for the business relationship.)
Livio Weng said that "Huobi Prime" select tokens all over the world.
GingKoo blockchain ex-president Shuning Hong questioned this opinion, "Compared IEO with ICO, IEO adds an exchange selective process, and it improves the incredibility of the project, even though it is limited because exchanges do not have enough ability and dynamics to select worthy projects." He said.
Several persons told CaijingOnchain, there are no good projects available, if exchanges would like to launch new projects, they must package the projects and recruit intelligent stock operators.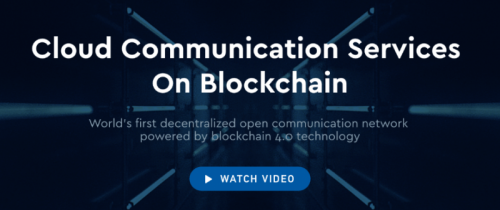 Topnetwork.org show that TOP Network is the world's first decentralized open communication network powered by blockchain 4.0 technology. Huobi announcement shows that Total Token Supply is 20,000,000,000 TOP; Prime Trading Allocation in Total is 1,500,000,000 TOP, 7.5% of Total Token Supply, 60% of Initial circulation.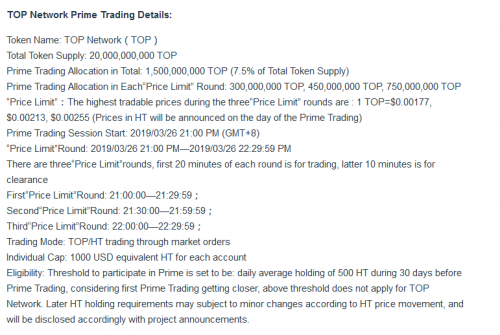 The game of who runs faster
According to Huobi Global announcement, there are three"Price Limit" rounds, first 20 minutes of each round is for trading, and later 10 minutes is for clearance, it would take 90 minutes. Huobi will raise the requirements on price limits and a price range (Highest tradable price). Users are able to trade in the pre-determined price range. In principle, the highest tradable price shall be no lower than that of the previous round;
Some opinions raise that the nature of the rule is that previous batch of investor sale their tokens to the next batch of investors.
An analyst said that private investors consist of multiple investment institutions; in addition, the number of token holders is large, once the project launching on Huobi Prime, investors would crash the market, leading the price slump.
Therefore, he believes that Huobi aims to stabilize the market to control the viability. The mechanism could limit holders to pull up a price to an irrational high point at the beginning and limit the release rate of private investors and project initiators, avoiding price slump and triggering markets crashing.
However, "Price limit" could reduce the liquidity to a certain extent, it could not change the nature of Huobi Prime. Huobi Prime is an intermediary platform that sells ells the private investors'shares and the project initiators' self-sustaining shares to retail investors.
It is important for private investors to sell their tokens and make a profit in the bear market. "Even if only one-quarter of the investment amount is recovered, it is better to wait for the project disappearing and earn nothing."
Investment institutions and projects initiators would participate in Huobi Prime's running first game, whenever pulling up to the highest point, who runs faster is the key.
The hot fad of projects fades away, launching new projects would continue to stimulate the market. Binance Launchpad shows that after BTT and FET surge, Celer is no longer popular as the previous two projects. CaijingOnchain found that at the opening period of Celer, participants are only one hundred. However, BNB maintains an upward trend.
Usually, exchanges require project teams to pay high margin in order to avoid them crash the market. Huobi Prime announced that they would not charge, but they do not publish whether they charge guarantee fees.
Analysts said that Huobi Prime is definitely a winner. Huobi Prime not only earns transaction fees but also increases the application of HT, which may bid up the price of HT. After BNB surges more than 150%, it is hard for other exchanges not to imitate.
Hong Kong University cryptocurrency research team head Hao Xiong told CaijingOnchain, IEO may be valuable for speculators, but it is no means for the development of the whole field.
It is hard for retail investors to win the game. FET has plummeted after experiencing a surge and has already fallen below the issue price.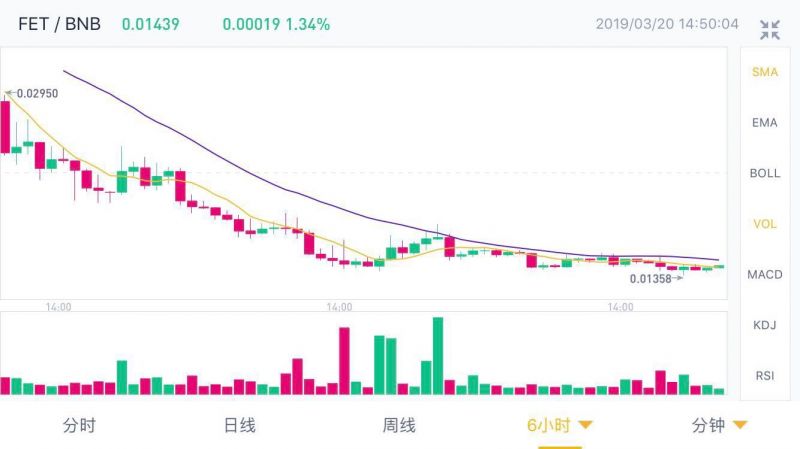 Huobi Global does not care about the development of projects, what they concern is to advertise new projects and bid up HT.